Emerging States… onto Emerging Analyses?
'Global IR' is in flux, reflecting profound, continuing changes in the global political economy. This new online quarterly journal is to be welcomed because it advances the globalization of IR & IPE, symbolized by its base in Turkey. Our new five-year old PhD in Boston also seeks to focus on such changes, leading to novel forms of responsive, non-state, transnational 'regulation'. I anticipate synergies between 'Rising Powers in Global Governance' project/website/on-line quarterly & our PhD now with almost 50 postgrads. Meanwhile, the first acronym to capture emerging economies at the turn of the century – BRIC(S) – is being superceded by MIST or MINT, VISTA & now TICK (and in my penultimate point, FANG).
In this op-ed piece, informed by our new PhD plus editing two book series which focus on the global South, now published by Palgrave Macmillan/Springer & Routledge, I suggest a focus on five dimensions in the globalization of IR & IPE which tend to be overlooked or downplayed.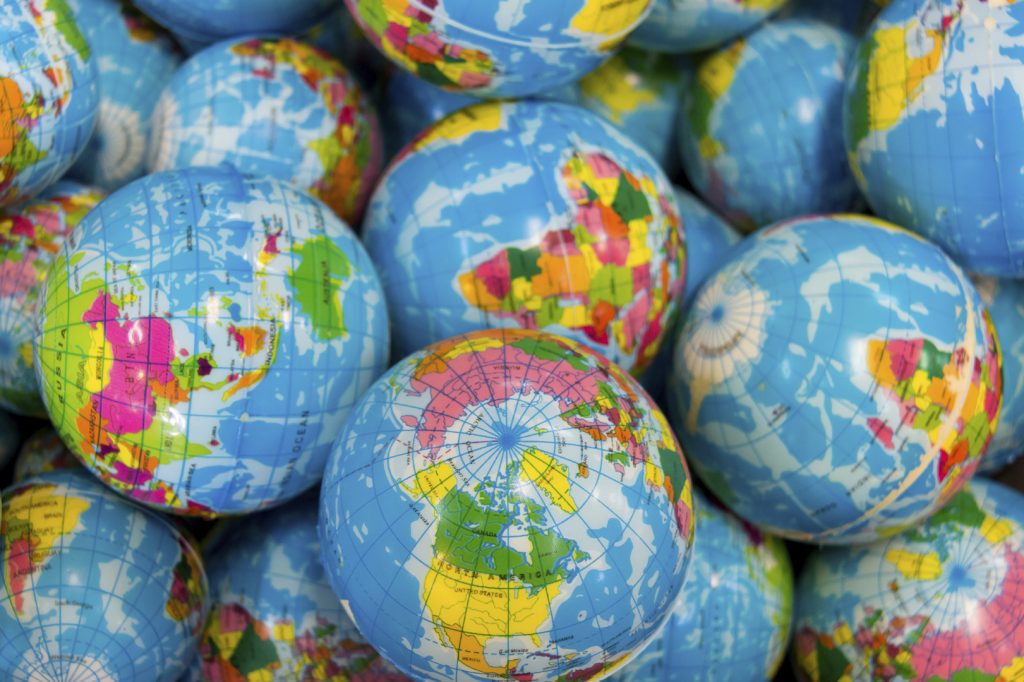 First, what is 'emerging'? In addition to states, the focus of traditional IR, the world of the 21st century is also characterised by emerging economies/middle classes/multinational companies/societies etc, in part a function of different disciplines' emphases. The degree to which emerging 'regional powers' (see #3 below) are characterized by all/some of these emerging factors varies, in part depending on region of dominance. And the pace of such emergence has profound consequences for global & personal health: from climate change to non-communicable diseases (NCDs) like cancer, diabetes & heart problems. Hence the importance of COP21 or Paris Agreement on global warming & responses like the three global NCD disease networks – drug/care companies, medical professionals & patients/consumers – in www.ncdalliance.org.
Second, the established South-North axis is being superceded by a South-East flow in which China & India are increasingly central along with Japan & Korea (& Taiwan??). The rise of a 'second world' of emerging countries/economies is complicating established South-South relations. If China is one part of the G2 with the US as well as the G20, can it also claim to be part of the G77? China's vanguard role in AIIB, the BRICS Bank, the SCO & now OBOR – its own 'unilateral' redefinition of 'multilateralism'? – makes it membership in the 'third world' quite problematic.
Third, the proliferation of states with the end of the Cold War, particularly in Central Europe & Central Asia, has led to an increase in the number of 'new', often overlapping & competing, formal & informal, regionalisms. This is generating novel forms of 'developmental regionalisms' & 'inter-regionalisms' beyond the reach of an increasingly troubled EU. Hence the interest in TFTA, CMI, development 'triangles', development corridors/pipelines, cross-border peace-parks etc. And also the aspirations of leading regional countries/regimes to become & be recognised as 'regional powers'.
Fourth, given technological change, emerging economies may come to be superceded by FANG & IoT: Facebook/Apple or Alphabet/Netflix/Google & the Internet of Things/the sharing economy? Autonomous, driverless vehicles, drones & robots may seize the headlines, but digital chips/devices/connections are ubiquitous as revealed by police files in court or myriad cyber-attacks/crimes.
But finally, fifth, TOC, which is centuries old but is now easier to pursue or connect as revealed in the Snowden leaks & Panama papers. In turn, symbolized by Al-Qaeda & Islamic State: non-traditional security (NTS) challenges, especially posed by jihadist fundamentalists, typically alienated young males. But reflective of global warming, another emerging, troubling 'nexus' – 'water-energy-food' (WEF) or land – with particular implications for the more vulnerable global South. Many of these threats will be concentrated in 'fragile' or 'failed' states in Africa & the Middle East with their ubiquitous diasporas & remittances concentrated in the North.
Taken together, these five sets of factors may capture but also complicate emerging 'worlds'. Recent global conferences of the ISA have sought to advance a 'global IR', even a global IPE. But debates continue over what is emerging as indicated above. This new quarterly on 'emerging states' is to be welcomed to advance such discourses, especially as it is based in Turkey which has displayed, especially this year, much of the same pathos as indicated above. I look forwards to my quarterly dose of 'emerging states' to advance understanding of & responding to such emerging discourses, which are of the utmost salience to all global citizens & communities.
This article is published under a
Creative Commons Attribution-NonCommercial 4.0 International licence
.